THE OFFICIAL WEBSITE
Photo Credit: Malcolm Lewis
VANTAGE POINT
OUT NOW!
MacNeice and his team hunt a sophisticated serial killer who draws his inspiration from classic works of art. 
'Two bodies have been found in the master bedroom of a mansion in Dundurn's old-money neighbourhood under the mountain. Howard  Terry and his son, Matthew, have both been shot twice in the chest. Under Matthew's body is a doll with blood-red cotton wadding spilling out its head. Nearby, a mannequin in a nightshirt lies on its back, with two bullet holes in its chest. 
'On the other side of town, a body is discovered below the Devil's Punchbowl waterfall. Leaning against an enormous rock is a man in a cotton nightshirt wearing a paper mâché donkey's head. Two rounds in the chest. 
'Something about the way the three bodies have been arranged suggests the murders are connected and triggers a memory in Detective Superintendent MacNeice of an image he saw years before…'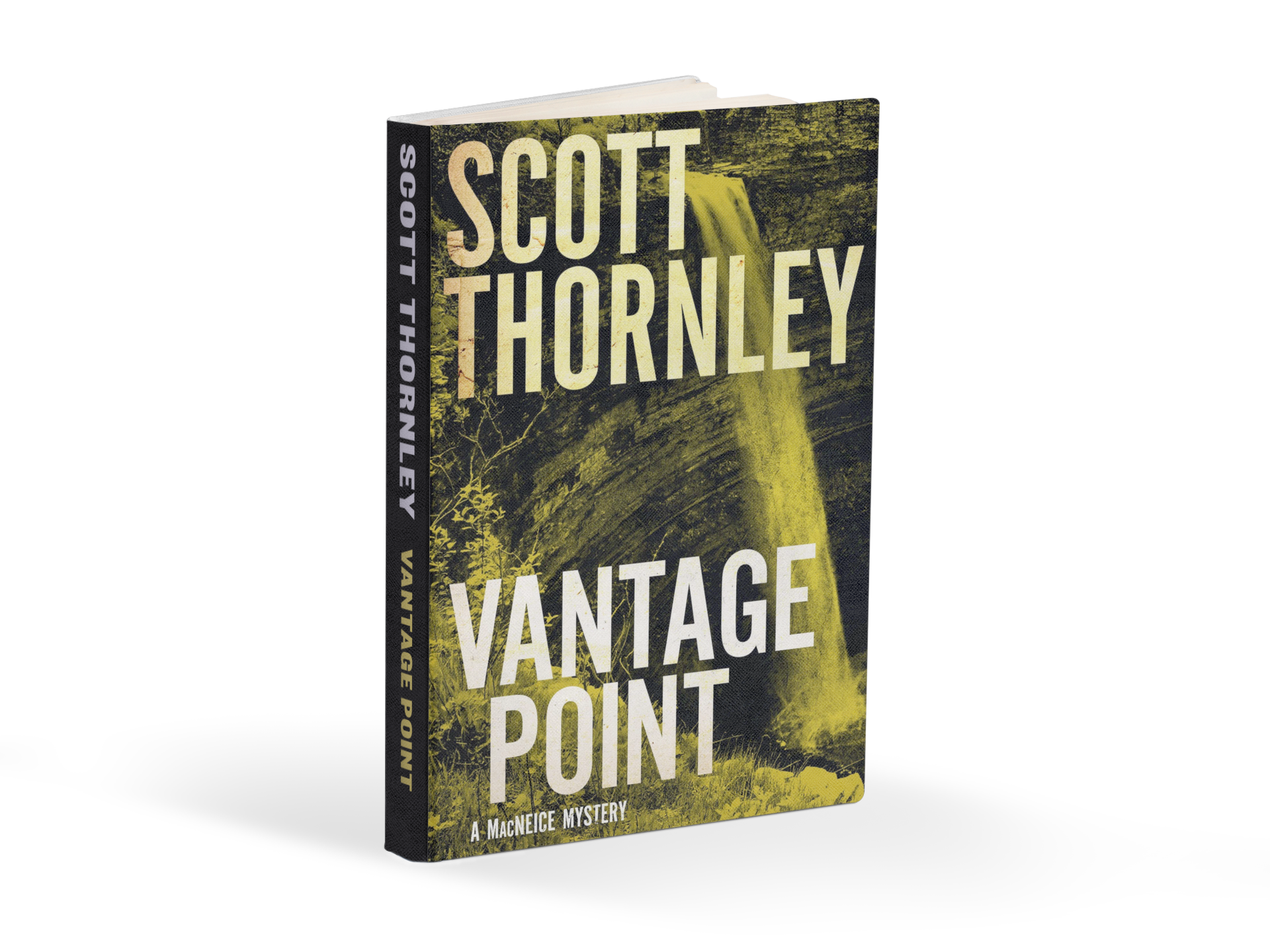 "Not since P.D. James' Adam Dalgliesh has there been a police inspector as sophisticated as MacNeice."

"MacNeice is a splendid addition to the pantheon of detectives... More please, Mr. Thornley, and quickly."

"This series will be a real winner."

🌟🌟🌟🌟🌟

"MacNeice is the Gretzky of Detectives"

This is the fourth book in the author's impressive series featuring Detective Superintendent MacNeice set in a fictional Eastern Canadian city that resembles Pittsburgh. MacNeice and his team of homicide detectives are confronted with a series of murders committed by a former Special Forces veteran who uses his victims to stage and produce photographic art of a high quality. MacNeice, recovering from the death of his beloved wife, is a uniquely compelling, multi-faceted character and inspiring leader of his team. Scott Thornley is a polished storyteller whose books just keep getting stronger and stronger.
NEWS & REVIEWS
Germany, Austria, Switzerland–get ready! The MacNeice Mysteries coming your way 06.04.2020!
BIO
SCOTT THORNLEY grew up in Hamilton, Ontario, which inspired his fictional Dundurn. As president and creative director of Scott Thornley + Company, a strategic creative firm, Thornley worked with cultural and health science clients in Canada, the United States and Great Britain.
Over time, his love of graphic and typographic design grew to include writing the stories that would bring his client's products and services to life. While he still works with select clients in Canada and the US, Scott has returned to his first loves, drawing and photography, to complement his ongoing passion for writing. Scott Thornley lives with his wife Shirley Blumberg in Toronto and in the southwest of France, where much of this book was written. Raw Bone follows Erasing Memory and The Ambitious City, the first two MacNeice Mystery novels.
Scott is published by House of Anansi Press, and represented by Westwood Creative Artists.
Photo credit: Robert Popkin